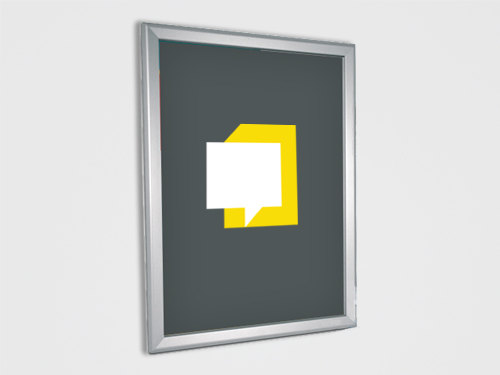 Snap Frame - Security
Security Snap Frames offer a great way to prevent people tampering with your signs and notices. Manufactured with a 25mm wide secure profile with tamper resist design which cannot easily be opened without the special lever tool. The anodised aluminium finish, complete with poster protector, offers protection against theft and interference. Security Snap Frames are ideal for displaying advertising in locations where there is a higher risk of vandalism meaning that a secure sign is needed.
Easily opened by our hand held opening tool (available separately).
Posters are kept safe and secure, making them ideal for those spaces at risk of unwanted tampering (schools, reception areas etc.).
Supplied with anti-glare poster cover sheets for clear poster display.
Pre-drilled and individually boxed with screws and wall plugs.
Suitable for indoor and outdoor use, with improved weather resistance.
From £

6.00
Buying options
Can't find what you're looking for?
Request Quote
How would you like to design your product
Choose Printing Options

Snap Frame - Security
Can't find the right template?
Our Design Team are standing by

Using the very latest in graphics software our qualified team of designers are able to provide a creative and innovative design service, turning your ideas into reality.
Designs are charged at £10 + vat each.
Order within
Collect after 4pm:
20-02-19
Need it quicker?


01277 542 190