How to brand your business at outdoor events
22 August 2017
So you're holding an outdoor event for your business… That's great, as this is exactly what you need to be doing to raise awareness of your products or services. Outdoor advertising is an industry worth in the billions and is continually growing. It's also a great time to meet with customers and introduce them to what you do on a personal level. But how do you go about creating effective outdoor branding?
The most important thing is to be easy to spot. Typically at events there will be hundreds, if not thousands, of exhibitors – therefore, you need to stand out from the crowd if you are to draw people in. Just as people 'judge a book by its cover', so too will they make first impressions about your brand before they've even spoken with you. Some of the key ways to stand out include bright colours, bold slogans, and intriguing imagery that feels unique to your brand (instead of stock).
Dressing your stand up with bunting, heras panels, barrier jackets and frame banners all help to communicate your theme and branding . At exhibitions, many companies invest a lot of time and money into how their stand looks as they understand just how important it can be when translating into customer satisfaction and revenue.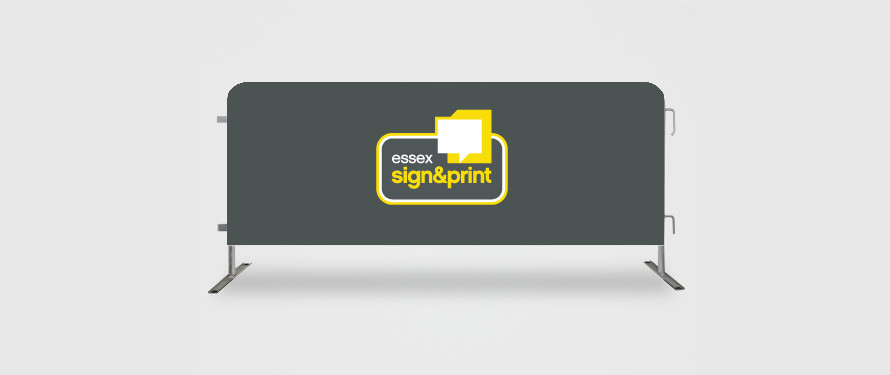 Whatever you choose to do when designing and branding your stand, it needs to feel cohesive with your overall message and your existing branding. Think about what it is you specifically want to communicate with visitors at this particular exhibition, what they will be most interested in, and what the USPs are of your brand. These need to be clear, easy to understand and cohesive. You only have a short amount of time to get a passerby's attention, so avoid long-winded messages or hard to understand jokes. Humour can work on some occasions, but not all.
Adding interactive elements to your outdoor stand can attract people – both customers and industry influencers – but also get them photographing and documenting their time with your brand. This can be vital for spreading your message further and helping your overall communications go viral. Ultimately, whatever you do choose to do with your exhibit, just remember that outdoor events are not protected from the elements. Ensure all your signs are waterproof and that items are in easy reach of coverings. The great British weather is unpredictable at best, and the last thing you want is your logo hanging up with ink dripping down it.
Essex Sign & Print
Essex Sign & Print is an independent limited company based in Billericay in Essex.  We've been established for over eight years now, and already have numerous satisfied customers of all sizes and types.
We pride ourselves on the quality of our products, our excellent customer service, and the value for money that we provide.