The benefits of selfie frames
26 May 2017
To start with, we need to look at the "selfie" phenomenon:
"SELFIE (also selfy) noun (plural – selfies) a photograph that one has taken of oneself, typically one taken with a smartphone or webcam and uploaded to a social media website"
source: Oxford dictionaries
So now we know what they are, why do people take them?  Here are some answers from people who do:
"It helps us to express ourselves"
"It helps us to solve our problems"
"It helps us build and keep our confidence"
"Allows us to cherish and preserve memories"
"Helps us conquer a toxic day at work"
"Helps us sleep well"
"It makes the mundane enjoyable"
"Makes us celebrate LIFE in all its ups and downs"
"Helps us spread the LOVE of the one ABOVE"
"For as long as we do not overdo it, SELFIE shots are meant to make us all FEEL BETTER and LIVE HAPPY, MEANINGFUL LIVES …"
So there you have it.  Whether we're in the habit of taking selfies or not, if people THINK these things then they can only bring good!
Here's someone who clearly has no problem with them …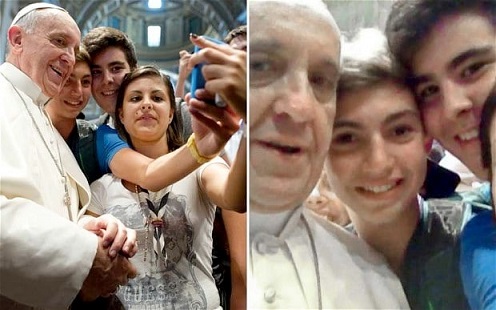 Now a word or two on Instagram.  This is how it's described on iTunes: Instagram is a simple way to capture and share the world's moments. Follow your friends and family to see what they're up to, and discover accounts from all over the world that are sharing things you love. Join the community of over 500 million people and express yourself by sharing all the moments of your day––the highlights and everything in between, too. Use Instagram to:
* Post photos and videos you want to keep on your profile grid. Edit them with filters and creative tools and combine multiple clips into one video.
* Share multiple photos and videos (as many as you want!) to your story. Bring them to life with text and drawing tools. They disappear after 24 hours and won't appear on your profile grid or in feed.
* Go live to connect with your friends and followers right now. When you're done, live stories disappear.
* Send disappearing photos and videos, text messages and posts from your feed to groups and friends with Instagram Direct.
* Watch stories and live videos from the people you follow in a bar at the top of your feed.
* Discover stories, photos and videos you might like and follow new accounts on the Explore tab.
* Enable Handoff to switch between your Apple Watch and your iPhone.
(We mention Instagram specifically – not that we're wedded to it in any way or have an axe to grind – purely because of it's popularity).
So, we've taken our selfie, put it on Instagram, and the next step is the selfie frame: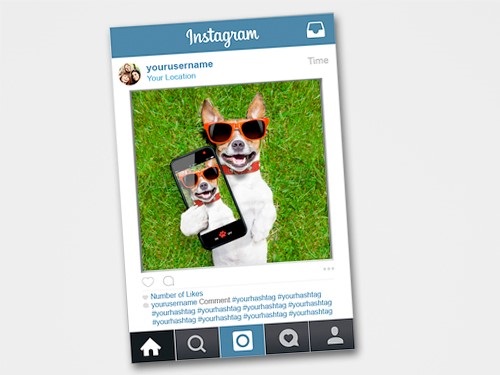 which as you can see are perfect for all kinds of events: launch events, exhibitions, office parties etc., right the way through to birthdays and weddings.  Indeed, any event or campaign where social media interaction is a key objective.
And you're in exactly the right place to source them!
Here at Essex Sign & Print
Essex Sign & Print is an independent limited company based in Billericay in Essex.  We've been established for over eight years now, and already have numerous satisfied customers of all sizes and types.
We pride ourselves on the quality of our products, our excellent customer service, and the value for money that we provide.
Our motto is "Small enough to care.  Big enough to cope".  We love what we do, and we're good at it.  We're flexible too – we're always ready to help out if your requirements are unusual or if you're in a hurry.
We supply a wide range of print products, specialising in wide format printing.  To find out more about our selfie frames, try the following link
And if you would like further information on our company then please visit our home page or go directly to our contact page when we will respond as quickly as possible.
As always we'll be delighted to help and advise you.